KINGSON'S vibrating screen, with a circular motion, is a two bearing free floating vibrating screen which proficiently screens all moderately free-flowing material. The circular throw action is delivered from uneven weights which are attached to the ends of the screening surfaces and ensure that the material travels over the screening surfaces at a constant rate. The amplitude or degree of vibration can be acclimated to fit a difference in obligation by adding a subtracting balance weight plate. The circular motion ensures rapid strait. The output of the screen depends on screen inclination; feeding method, screen RPM and vibration. We provide 12 to 18 and 850 to 1000 degrees inclinations. We undertake all ranges of vibrating screens as per the capacity of plant and choices of the clients.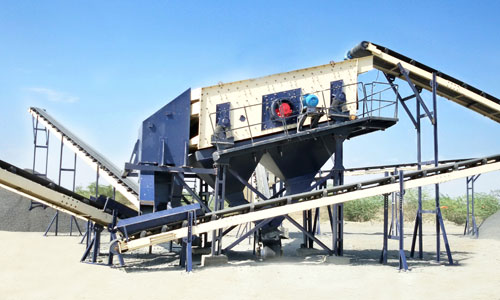 Key Features:
● Sharp sized end products with higher capacity and lower costs. Modern technology with two bearings design and grease lubrication.
● Frames are of rugged construction with torsionally rigid tubular cross members.
● Perfect circle throw can be adjusted by adding or removing counterweights, discharging bulky goods, gravel, sand, coal ores and coke from hoppers.
S.NO.
MODEL
NO. OF DECK
SCREEN AREA
(SQ MTR)
SCREEN CAPACITY (TPH)
DRIVE HP 
RPM
APPROX WEIGHT
(IN TON)
1
KVS84
1
2.97
12-19
5
850-1000
1.50
2
KVS104
3.5
3.72
20-29
7.5
850-1000
1.80
3
KVS124
3.5
4.45
30.39
10
850-1000
2.32
4
KVS125
3.5
5.57
40-59
12.5
850-1000
2.92
5
KVS145
3.5
6.5
60-69
15
850-1000
3.01
6
KVS165
3.5
7.43
70-79
15
850-1000
3.94
7
KVS185
3.5
8.36
80-99
20
850-1000
5.36
8
KVS205
3.5
9.29
100-124
20
850-1000
6.77
9
KVS206
3.5
11.15
125-149
25
850-1000
7.30
10
KVS246
3.5
13.38
149-200
30
850-950
8.93
HEAVY DUTY SCREENS
11
KVS1606
1-4
9
150-250
30
850-1000
10-12.5
12
KVS206
1-4
11
200-400
30-40
850-1000
11-13.5
13
KVS246
1-3
13
300-600
30X2
850-1000
12-14
14
KVS247
1-3
15.6
350-650
30X2
850-1000
13-15
15
KVS248
1-2
17.6
400-700
40X2
850-1000
13-15
Vibrating Screen suppliers